The Royal Bengal Coventry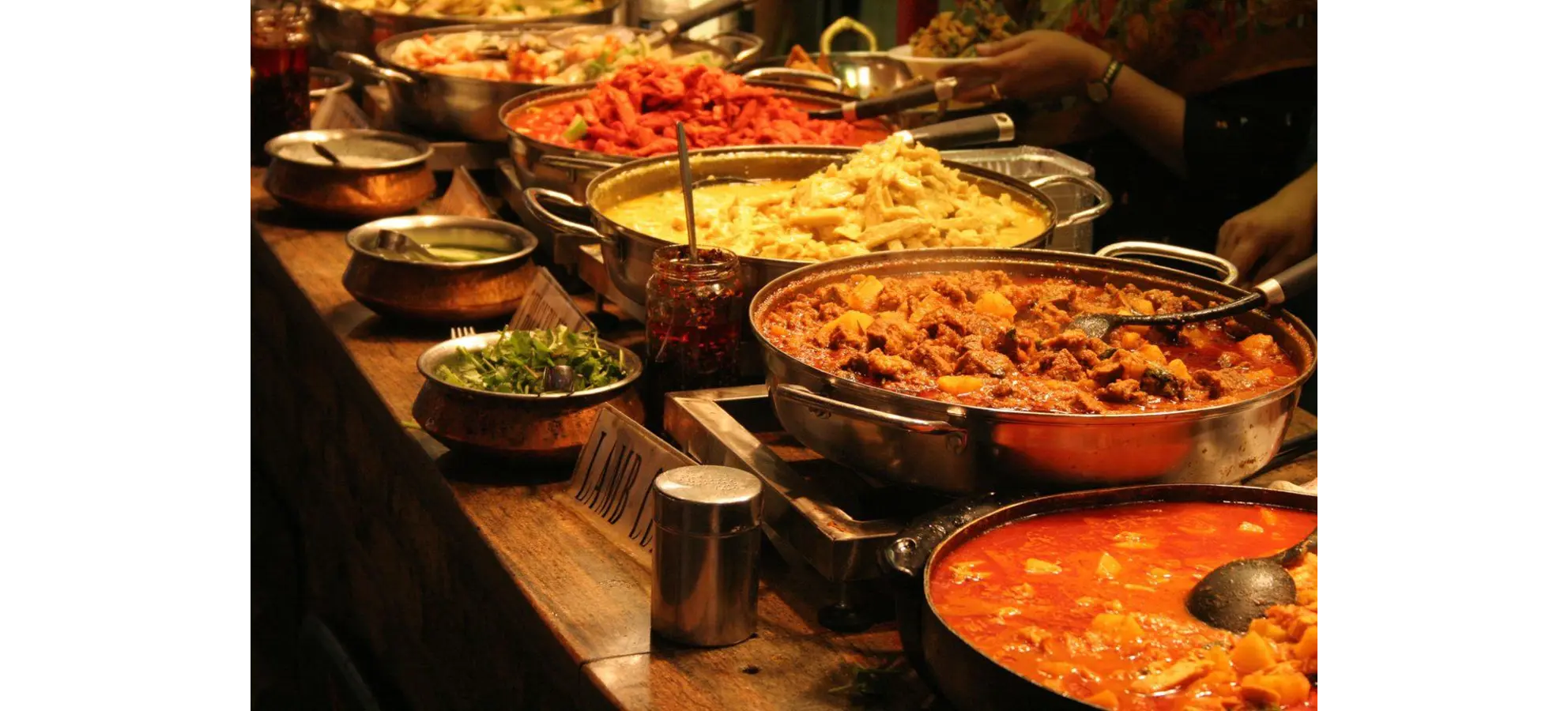 The Royal Bengal Coventry
Menu The Royal Bengal Coventry
There are various tasty meals offered at our restaurant type. Signature dishes include Lamb Kurma and King Prawn Kurma. These dishes come with amazing accompaniments like creamy sauce among others. We have an extensive menu of Lamb dishes and customers can enjoy dishes like Lamb Curry and Lamb Pathia among several others. Customers who prefer vegetarian dishes are catered for in our vegetable specialties menu. Amazing dishes like Saag Paneer Jalfrezi and Mixed Vegetable Curry can be ordered from this menu. Our restaurant has an underlying objective of providing customers with the best in terms of variety. We have amazing herbs, sauces, and other extras to go along with each meal. Our house specialties menu is an agglomeration of all the best combos that our restaurant has to offer. With dishes like Chicken Tikka Masala, Tandoori Murghi Masala and Shurma King Prawn featuring on this menu, it is definitely a menu that should not be overlooked. There are many other selections and portions of meals on our comprehensive menu. Customers can explore the menu in detail for the chance to select their favourite Biryani Dishes, side dishes, sundries and so much more.
About The Royal Bengal Coventry
The Royal Bengal is a great place to enjoy the best Indian takeaway in town. We offer excellent services and amazing food. Our food comes in many different forms including curry, vegetable, meat and many other options. We have a specialty in offering Indian food and lovers of the cuisine will be awed by our menu. We also have some local flavours on the menu for all those interested in something familiar. In general, our menu is exceptional and all the meals on it pack a distinct flavour. We also have the best combinations of meals that are bound to give customers a great time. With such a rich menu as ours, we definitely expect customers to be inquisitive about the food. This is why we have a committed team that is always ready to serve customers diligently. Any queries and inquisitions are handled quickly and professionally. As a restaurant, The Royal Bengal promises customers a striking experience. We always aim to give the best mix of food and hospitality in order to deliver a holistic service to each customer. Our mission is to continue building a strong relationship with our clientele through unmatched professionalism. Try us today and enjoy our hospitality.
Restaurant location The Royal Bengal Coventry
You can find us in 170-174 Albany Road, Coventry CV5 6NG area. We are the best restaurant for exceptional services and the best Indian takeaway. You can visit us from any city or town and try out our meals. We have an online platform which can be accessed through our free apps available on Google Play and the App Store. Customers can access services and make orders from this platform. We also have a reliable and convenient food delivery service for all those who need it. Be sure to make an order today and experience the excellence of The Royal Bengal.